An Inconvenient Sequel: Truth to Power *** (2017, Al Gore) – Movie Review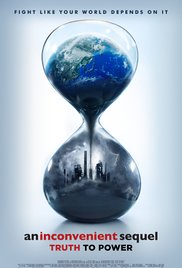 Al Gore's timely and essential sequel to An Inconvenient Truth (2006) accentuates the positive and shows how close we are to an energy revolution – if only we do a little bit more!
Directors Bonni Cohen and Jon Shenk's documentary is a bit of an illustrated lecture, preaching to the converted, but, still, it is an interesting, thought-provoking one, with pertinent and relevant facts-coming-at-you all the time. Take a notebook to the cinema, and jot down the facts as the film goes along. Mr Gore will be asking questions after and you'd better be able to answer. A supremely confident, facts-at-his-fingertips, unruffleable Gore is very much the star, or star evangelist, and there are virtually no supporting performers in the Gore show.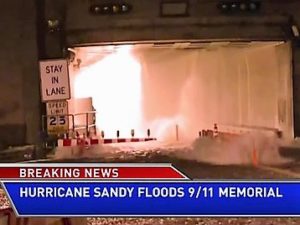 He moves along in a kind of royal progress like a movie star, globe hopping tirelessly, shaking hands, changing minds and hearts, preaching the climate change gospel, and spreading the word. He even runs his business like it's a religious sect, admittedly a benign one. Thank God he's on the right side of good in the battle against evil for survival.
He does have right on his side – he's right! He's the Billy Graham of climate change. He looks pretty old now but, appropriately, he moves like a whirlwind and is an apparently unstoppable force of nature.
He seems pleasant and affable enough all the time, but look at his eyes, they burn with passion and a mission. He'd not be a good man to want to cross.
Gore seems to be able to exert power beyond his status as an ex-politician. Who is he, after all? We see and no doubt marvel at global efforts to persuade government leaders to invest in renewable energy. There is even a happy ending with the landmark signing of 2016's Paris Climate Agreement. But, of course, there's also a sting in the tale, the election of Mr Trump. So the need for Gore goes on. More gore please, we cry.
By the way it has been a biblically awful summer with the unbearable heat in the early part and now the rain and cool in August. Gore must be right. We need our old summers back. That flooding in Miami he shows does look real scary, and the authorities' response does look ill judged.
© Derek Winnert 2017 Movie Review
Check out more reviews on http://derekwinnert.com