Freddy Vs. Jason *** (2003, Jason Ritter, Robert Englund, Ken Kirzinger, Monica Keena, Kelly Rowland, Chris Marquette) – Classic Movie Review 4220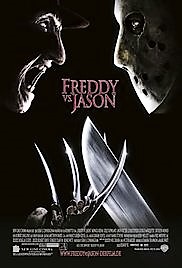 Robert Englund's Freddy Krueger from A Nightmare on Elm Street sets out to kill off the usual crop of terrified teenagers while he takes on maniac Jason Voorhees (Ken Kirzinger) from Friday the 13th in a terrifying ultimate battle to the death.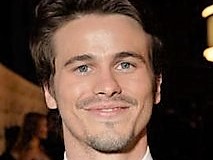 Jason Ritter, son of the late John, does well as the young star of director Ronny Yu's 2003 movie, trying to survive with Elm Street teens Monica Keena and Kelly Rowland while bidding to put both monsters out of action. With flashy visuals and a series of exciting set pieces, the gory but clever idea pays off handsomely, effectively reviving both horror series.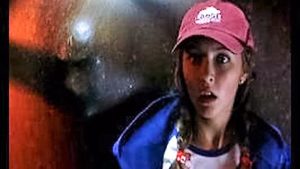 Kirzinger replaces Friday the 13th series star Kane Hodder as Jason, apparently because he looked better battling Englund.
Also in the cast are Monica Keena, Kelly Rowland, Chris Marquette, Katharine Isabelle, Brendan Fletcher, Lochlyn Munro, Tom Butler, Kayle Labine, Zack Ward, Paula Shaw, David Kopp, Jesse Hutch, Gary Chalk and Brent Chapman.
Obviously there are pervasive strong horror violence/gore, gruesome images, sexuality, drug use and strong language.
© Derek Winnert 2016 Classic Movie Review 4220
Check out more reviews on http://derekwinnert