Making Love *** (1982, Michael Ontkean, Harry Hamlin, Kate Jackson, Wendy Hiller, Arthur Hill, Nancy Olson) – Classic Movie Review 4368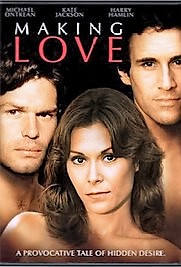 A new broom swept through Hollywood in 1982 with this major studio (Twentieth Century Fox) tackling the subject of gay love. Unfortunately the pioneering film is so tasteful, the characters so bland, and the movie so ordinary that the public stayed away and Making Love set back the history of gay movies for about a decade.
Harry Hamlin play LA novelist Bart, who meets married young LA doctor Zach (Michael Ontkean), who falls for him. Zach then decides to tell his TV producer wife Claire (Kate Jackson) that he is gay. But the Hamlin and Ontkean characters then have problems of their own when they discover that their personalities don't really dovetail after all.
Written by Barry Sandler, from a story by A Scott Berg, it is soppy, soapy, soupy stuff, and the gay Guess Who's Coming to Dinner – incredibly well-meaning and essentially liberal and nice, yet totally patronising and somehow phony as heck.
All three stars look very attractive, and the two men make a little something out of their making love thing, but Arthur Hiller, who also made Love Story, was utterly the wrong director. Attempts to downplay the gay theme in the movie advertising ('A provocative tale of hidden desire') just compounded the film's artistic and box-office failure. They didn't call it Making Gay Love, did they?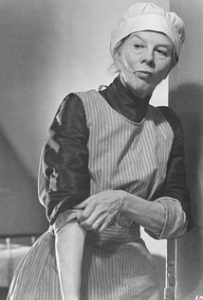 Wendy Hiller (1912–2003).
Also in the cast are Wendy Hiller, Arthur Hill, Nancy Olson, John Dukakis, Terry Kiser, Dennis Howard, Asher Brauner, John Calvin, Gwen Arner, Anne Harvey, Stanley Kamel, Charles Lucia, Doug Johnson, Ben Mittelman and Erica Hiller.
Audiences had to wait till the New Queer Cinema movement of the Nineties till gays and lesbians got their movie due and their stories put up there on the big screen with any authority. Oh well, Making Love was a start anyway, a step in the right direction. But it didn't do anything for the stars' careers.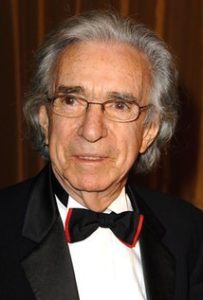 When Arthur Hiller died on aged 92, it was Love Story not Making Love for which he was remembered.
© Derek Winnert 2016 Classic Movie Review 4368
Check out more reviews on http://derekwinnert.com