Nicholas and Alexandra **** (1971, Michael Jayston, Janet Suzman, Lynne Frederick, Fiona Fullerton, Harry Andrews, Laurence Olivier, Tom Baker, Michael Redgrave, Irene Worth, Jack Hawkins, Alexander Knox) – Classic Movie Review 4811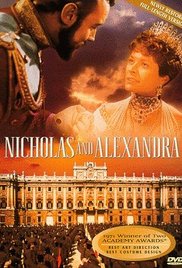 Those distinguished actors Michael Jayston and Janet Suzman grab their movie star opportunities to shine as the Russian royal pair Tsar Nicholas II and his wife Alexandra in director Franklin J Schaffner's careful, level-headed 1971 historical epic about the final days of the tsars. It is a double Oscar-winner.
Jayston and Suzman are supported by an extremely fine all-star cast of the day, and among those enjoying themselves most are Tom Baker in the showy role of mad monk Rasputin and Irene Worth as the Queen Mother.
This sumptuous movie was expensively and gorgeously photographed by cinematographer Freddie Young in Yugoslavia and Spain. But, alas, not enough people bought tickets to recoup the $11 million cost.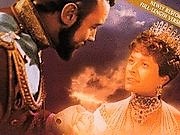 James Goldman [screenplay] and Edward Bond [additional dialogue]'s literate, historical-minded screenplay, adapting the book by Robert K Massie, is a strong asset. And so are the handsome production by designer John Box and those guest appearances of seemingly all of British Equity from Laurence Olivier (Count Witte) down.
Also in the cast are Roderic Noble, Ania Marson, Lynne Frederick, Candace Glendenning, Fiona Fullerton as Anastasia, Harry Andrews, Michael Redgrave, Jack Hawkins, Alexander Knox, Timothy West, Katherine Schofield, Jean-Claude Drouot and John Hallam.
The superb Best Art Direction-Set Decoration (John Box, Ernest Archer, Jack Maxsted, Gil Parrondo, Vernon Dixon) and Best Costume Design (Yvonne Blake, Antonio Castillo) won Oscars.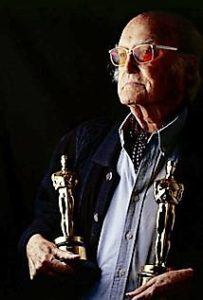 RIP Spain's Gil Parrondo, double Oscar-winning art director for Patton and Nicholas and Alexandra, who died on 24 December 2016 in Madrid, aged 95.
© Derek Winnert 2016 Classic Movie Review 4811
Check out more reviews on http://derekwinnert.com