Spellbound ***** (1945, Ingrid Bergman, Gregory Peck) – Classic Film Review 101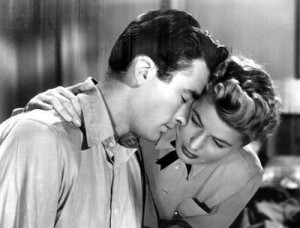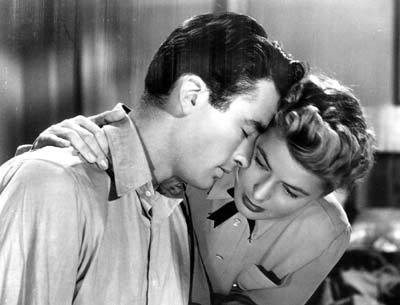 'This is love! Complete…reckless…violent,' screams the poster as Alfred Hitchcock embarks in 1945 on another delicious tale of obsession and trauma.
Ingrid Bergman stars in Hitchcock's captivating romantic thriller and Freudian fantasy as the lovely but starchy Dr Constance Petersen, who works for the Green Manors mental asylum, where the boss is about to retire. His replacement, Dr Edwardes, arrives at the institution. But the man who says he is Edwardes turns out to be an impostor, a paranoid amnesiac called John Ballantyne (Gregory Peck).
In what doesn't quite seem to be the ideal doctor-patient relationship, Dr Petersen is attracted to the dashingly handsome young Ballantyne. And soon the duo set off to tackle his amnesia and childhood trauma to prove he's not a murderer by trying to discover what really happened to Edwardes.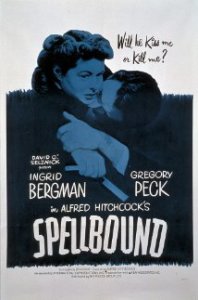 Adapting Francis Beeding's novel The House of Dr Edwardes, screenwriters Ben Hecht and Angus MacPhail come up with an engrossing screenplay, both entertaining and clever, as Hitchcock digs deep into his book of Freud and his bag of cinematic tricks for what he called 'the first picture on psychoanalysis'. So, this is a bit of a pioneering movie from Hitchcock, and not for the first or last time.
The enchanting romantic dream team of Bergman and Peck at their most devastatingly handsome works a treat. Both of them show what distinguished screen actors they are, as well displaying their charms as great movie stars. For once, Hitchcock was happy with his actors. He and Bergman always remained friends and she introduced him at his Oscar lifetime achievement ceremony.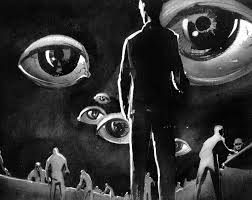 The film is full of treats. George Barnes's black and white cinematography is luminously super-sleek – and the public enjoyed the novelty of seeing a gun-flash in colour in the original version. The Oscar-winning Miklos Rozsa score is delectably eerie. And there's no doubt that Salvador Dali's famous two-minute Surrealist dream sequence (supervised by William Cameron Menzies) is a delightful adornment, more than just a mere gimmick.
The film may be 'just another manhunt story wrapped up in pseudo-analysis', as Hitchcock mock-modestly pointed out. But it's a slyly playful and sophisticated Hollywood entertainment, with fascinating links to Rebecca, Vertigo, Rear Window and Marnie.
Spellbound is notably spoofed in Mel Brooks's High Anxiety, along with other Hitchcock movies.
http://derekwinnert.com/vertigo-classic-film-review-48/
© Derek Winnert 2013 Classic Movie Review 101
Check out more reviews on http://derekwinnert.com/