The Keeping Room *** (2014, Brit Marling, Hailee Steinfeld, Muna Otaru, Sam Worthington) – Movie Review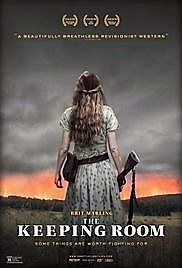 Brit Marling, Hailee Steinfeld and Muna Otaru deliver exceptional performances in this fresh-seeming, women-led take on the classic Western written by Julia Hart and directed in Romania by Daniel Barber, the director of Harry Brown.
A trio of US Southern women, two sisters and their African-American slave helper, find themselves having to defend their home against two renegade Union army soldiers towards the end of the American Civil War. With its gritty, realistic look at the people and the situation, it is tough toned and occasional violent.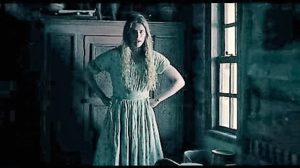 Marling (replacing Olivia Wilde) is certainly a commendably strong female lead, very resourceful and handy with a rifle, while Steinfeld and Otaru play strongly written female characters and Sam Worthington enjoys himself as the bad guy, Moses, in a film that doesn't like men too much. It's a slight script problem that the relationships aren't particularly well worked out or clear on screen, though.
The Keeping Room is taut, involving, well paced and relatively brief (95 minutes), so it just gets on professionally with the job in hand, with no particular frills, no flashbacks, and no elaborate explanations. And that's good. There's lots of tension throughout and a smart, convincing look to the movie, even if it is made on location in Romania and at MediaPro Studios, Bucharest, Romania.
It was screened at the London Film Festival on 12 October 2014, but not released in the UK till 12 June 2016, by which time the similar Jane Got a Gun had been released here, making this seem less fresh. It's astounding that people keep making Westerns when there is so little interest in them, but good.
© Derek Winnert 2016 Movie Review
Check out more reviews on http://derekwinnert.com