The Nutty Professor *** (1963, Jerry Lewis, Stella Stevens, Del Moore, Kathleen Freeman, Howard Morris) – Classic Movie Review 5947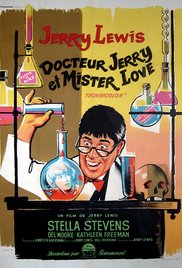 After the break with his former comedy partner Dean Martin, Lewis started writing, directing and producing his own work, leading to a popular series of now iconic films such as 1963's The Nutty Professor, the one Lewis comedy that even non-fans enjoy. Hilarious for his fans, it really is a Jerry Lewis Enterprises production, in which he stars, co-writes, produces and directs.
He directs himself in the double role of nerdy, unattractive chemistry professor Professor Julius Kelp who discovers a potion/ formula that transforms him into the hip, charming and debonair nightclub star Buddy Love. This of course is a thinly disguised attack on hip, charming and debonair Dean Martin.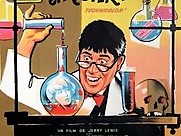 Bursting with colour and life, and filled with the wackiest of jokes, the strangest of situations and endless pratfalls, Lewis's horror spoof, a comedic take on Dr Jekyll and Mr Hyde, is the highlight of his movie comedy career. It is Lewis's show but it helps that there is good support from sexy Stella Stevens as Stella Purdy and an impressive character actor cast, bright Technicolor cinematography by W Wallace Kelley and an effervescent score by Walter Scharf.
It is co-written by Bill Richmond, produced by Ernest D Glucksman and Arthur P Schmidt, and designed by Hal Perreira and Walter H Tyler.
Also in the cast are Del Moore, Kathleen Freeman, Howard Morris, Henry Gibson, Med Flory, Norman Alden, Elvia Allman, Milton Frome, Buddy Lester, Marvin Kaplan, David Landfield, Skip Ward, Julie Parrish, Henry Gibson, Les Brown, Murray Alper, Doodles Weaver, Dave Wilcock, Richard Kiel and Francine York.
It was remade as The Nutty Professor in 1996 with Eddie Murphy.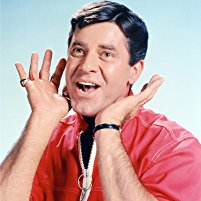 Legendary entertainer Jerry Lewis died on 20 August 2017 of natural causes at 91 at his home with his family by his side.
He said: 'When you walk in front of an audience, they are the kings and queens, and you're but the jester. And if you don't think that way, you're going to get very, very conceited.' He said he'd never go into therapy: 'If I find out what's bothering me, I won't be funny any more.'
 © Derek Winnert 2017 Classic Movie Review 5947
Check out more reviews on http://derekwinnert.com